Explore natural wonders in the western provinces.
An abundance of hiking trails awaits you in Alberta and British Columbia. The area welcomes you with natural wonders stretching from the turquoise waters off Vancouver Island to the towering glaciers hanging from ragged Rocky Mountain peaks. KOA welcomes you, too, providing clean, comfortable base camps amid all this wild beauty. Kick off your hiking boots and kick back at a Canadian KOA. Then do it all again tomorrow!
Jasper National Park, Alberta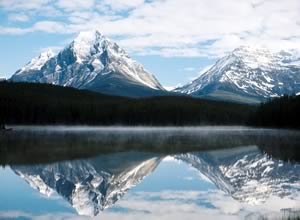 Straddling the Continental Divide, Jasper is a showcase of high-altitude peaks, many of them crowned with peacock blue glaciers. Get up close and personal with the ice along the Icefields Parkway, where the 1 km (0.6 mile)Forefield Trail leads you to the toe of the Athabasca Glacier. The Hinton / Jasper KOA lies 29 km (18 miles) from the park's eastern entrance.
For a look at what those glaciers scouring across the land can do, head for Maligne Canyon. Follow the 3.7 km (2.3 miles) interpretive trail to peer into what many consider the most spectacular canyon in all the Rockies. The Maligne River thunders through a chasm just 3 metres (10 feet) wide in many places, but up to 46 metres (151 feet) deep.
Wells Gray Provincial Park, British Columbia
This wilderness park echoes with the rumbling of falling water. Foremost among dozens of waterfalls in the park is Helmcken Falls, plummeting about 141 metres (463 feet) over a dark lava-layered cliff. Follow the 4 km (2.5 miles)Helmcken Brink Trail for a view so close you'll feel the cascade's spray. Share your photos with campers back at the Clearwater / Wells Gray KOA.
Pacific Rim National Park, B.C.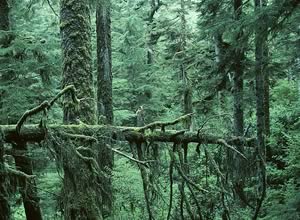 Clinging to Vancouver Island's wild and wooly west coast, this national park lets you explore a rich gumbo of ocean life. The 75 km (46.5 miles) West Coast Trail skirts the coastal wilderness: Gaze out at barking sea lions atop wave-pummeled rocks, hike through stands of fat Sitka spruce and peer into clear tide pools alive with sea stars and anemones. Then head back to the comforts of your campsite among the trees at the Victoria West KOA.