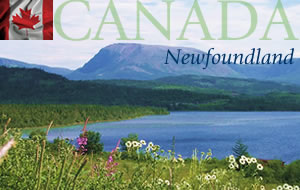 KOA Campgrounds in Newfoundland
Unspoiled and waiting to be discovered, the far east of the West is geographically unique and culturally inspiring. Anchored by the northern most extension of the Appalachian Mountains, the dramatic terrain features undulating meadows, misty-laden fjords, sculpted sea stacks and even a few sand dunes.
Experience a sense of place. Anointed "The Iceberg Capital of the World," the area is rich with humpback whales and millions of seabirds. Discover mist-draped cliffs and desolate beaches with inspiring views, quaint fishing villages, signature lighthouses and friendly people. From the annual parade of massive icebergs to the frolics of North America's largest population of humpbacks, the sea and its shore remain pristine and enchanting.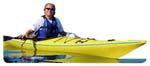 Go for the fun of it. On land hundreds of miles of groomed hiking trails invite discovery and by sea, the kayaking possibilities are endless. Try jigs and reels; eat cod tongues with scruncheons and savor homemade biscuits, rhubarb and luscious black currants. Hike the edge of a glacier-carved fjord; sit within forest and listen for moose or caribou. Fish for Atlantic salmon or delight in fresh-from-the-pot lobster; catch the sunrise or count icebergs at sunset.
Not to be missed. Gros Morne National Park, a UNESCO World Heritage, provides a view a nature at its best. Commanding the coastline, the name Gros Morne means "big bluff" and its stunning natural beauty is inspiring. Recreational possibilities include hiking, nature study, photography, cross-country skiing, snowshoeing, kayaking, stargazing, seabird watching and boating.