by Joyce S., Field Editor, Dell Rapids, South Dakota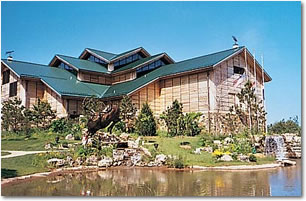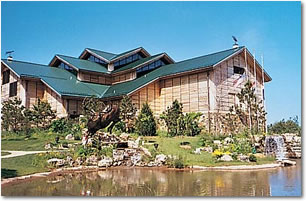 THE AMERICAN National Fish and Wildlife Museum was the main reason we decided to take a short vacation to Springfield, Missouri.
This impressive attraction is as fun as it is educational. We couldn't believe the wide range of interactive exhibits packed into two floors, including a large aquarium…a walk through a forest…a bobcat habitat…a saltwater touch pool…and a beaver pond.
My youngest child had a blast "catching" a huge swordfish at a fishing simulator. And we were fascinated by the sharks roaming the aquarium; we learned that they're overfed to keep them from eating other fish!
Springfield is in southwest Missouri, where I-44 meets U.S. Highways 60 and 65. The museum is located at 500 W. Sunshine Street.
For more information, call 1-417-890-9453 or log on to www.wondersofwildlife.org.
Interested in camping nearby? Check out KOA campground locations in Missouri.