By Mike and Chi-Chi M., Field Editors, St. Louis, Missouri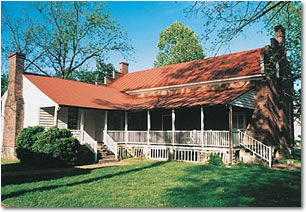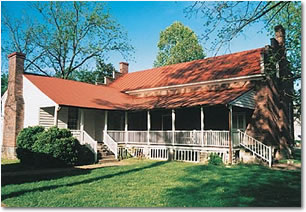 WE'RE BIG Civil War buffs, so we wanted our grandchildren, Jessica, 10, and Mikey, 8, to experience some Civil War history. But we didn't want to overwhelm them with a big and crowded historic site like Gettysburg National Military Park in Pennsylvania.
So we looked around and found a true treasure just 15 miles south of Nashville, Tennessee: the Carter House Museum, which stands where the little-known Battle of Franklin was fought on November 20, 1864.
The furious battle raged for only 5 hours on one of the war's smallest battlefields—just 2 miles long and 1-1/2 miles wide.
Our adventure started at the Carter House, listed on the National Register of Historic Places. Almost 2 dozen members of the Carter family huddled in the basement during the battle, and Confederates used the home as a field hospital afterward.
Our tour guide was great—he really made the battle come alive. The kids marveled at the cannonball and bullet holes in the Carter farm buildings.
We learned the battle was notable for several reasons. It was one of the war's few night battles…Confederate troops suffered devastating losses (7,000 dead, compared to 2,500 Union fatalities), though they technically won…and six Confederate generals died, with 10 more wounded or captured.
Our next stop was the Carnton Plantation, just a few miles down the road. The bodies of the slain generals were laid on the back porch of the mansion.
Again, Jessica and Mikey listened intently as the guide explained about life on a Southern plantation. As we toured the plantation, we enjoyed watching costumed interpreters make soap and candles. The kids were having fun and learning—go figure!
By now, we were hungry. So we headed for downtown and enjoyed great sandwiches at the Franklin Mercantile Deli on Main Street. It was the perfect way to end a great day.
Before You Visit…Franklin is about 15 miles south of Nashville and 2 miles west of I-65, at the junction of State Highway 96 and U.S. Highway 431.
The Carter House Museum is open daily but closed on Sundays in January. Admission is $7 for adults and $3 for youths ages 3-12. To learn more, call 1-615/791-1861 or check out https://boft.org/history.
The Carnton Plantation is open daily. For more information, log on to www.carnton.org or call 1-615/794-0903.
More to See…There are many other historic attractions in and around Franklin. For details, consult www.visitwilliamson.com or call the Williamson County Convention & Visitors Bureau at 1-800/356-3445.
Interested in camping nearby? Check out KOA campground locations in Tennessee.
This KOA Travel Information is Sponsored by:
Reiman Publications